Your chiropractor can often relieve your pain through Spinal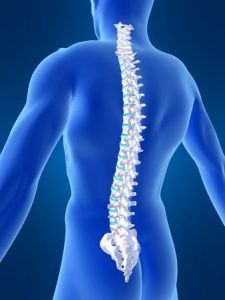 Decompression Therapy. A nonsurgical procedure, spinal decompression involves stretching your spine as you lay on a motorized table and find relief from leg or back pain. The process is a good alternative to spinal decompression surgeries such as laminectomies or microdiscectomy.
How Spinal Decompression Is Done
The process stretches the spine to change its position and reduce the amount of force applied to it by putting negative pressure on the gel like spinal cushions between vertebrae. With less pressure and bulging, herniated discs can retract and reduce the burden on nearby nerves. As a result, the discs are freed to receive the passage of oxygen, water, and other nutrients that can assist healing.
While spinal decompression aids disc restoration, and can help back, neck and sciatica pain, it can also restore diseased or injured spinal nerve roots and worn spinal joints (posterior facet syndrome).
After examining you, your chiropractor can tell you whether you are a good candidate to have this procedure. Generally, it is not done on women who are pregnant or those that have fractures, metal implants in the spine, suffer from advanced osteoporosis, tumors, or abdominal aortic aneurysms.
How The Process Is Done
Your chiropractor will perform spinal decompression therapy in a series of 20 to 28 appointments, lasting 30 to 45 minutes, spread over a 5 to 7 week time period. To prepare for the treatment, during which you will remain fully clothed, your doctor will fasten you in a harness around your pelvis and trunk. You may lay face up or face down on a computer controlled table, as a doctor makes adjustments to help you.
The decompression treatments may be followed with heat or cold therapy, ultrasound, or electrical stimulation.
The treatments may be part of a broader plan that also includes rest, exercise, physical therapy, steroid injections, acupuncture, braces, and even nonsteroidal anti-inflammatory drugs (NSAIDs.)
For information about spinal decompression and other approaches to treating back pain, contact Raintree Medical and Chiropractic Center today at 816-623-3020 or request an appointment online.
Prerequisites
There are no prerequired tutorials for this tutorial.
Related Resources

Voted 2015's best
Chiropractor in Lee's Summit
for Chiropractic treatment and services as reviewed by patients.
Verified by
Opencare.com